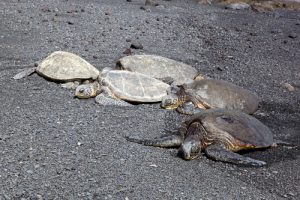 Fibropapillomatosis in sea turtles
In 2010 the first diagnosed cases of fibropapillomatosis in green sea turtles was diagnosed on the Texas coast. The Texas Sealife Center veterinarians, staff, and volunteers, along with the ARK and Sea Turtles Inc are working together to monitor for further cases and support these patients as they arrive at sea turtle rehabilitation facilities on the Texas coast.
Supporting the ARK (Animal Rehabilitation Keep) and FOTA (Friends of the ARK)
One of the primary efforts that Texas Sealife Center veterinarians and volunteers make is to support the ARK and FOTA in Port Aransas, Texas. As our partner facility, the ARK has paved the way for our organization to actively help wildlife in our area and help improve the quality of care we provide wildlife. In addition, FOTA has helped raise the funds necessary to help the ARK operate and care for their patients. Without these two organizations, the Texas Sealife Center would not have been able to accomplish its current goals and future aspirations.
Texas Sealife Center veterinarians' provide volunteer medical services to the ARK's resident and rehabilitation animals free of charge. This allows us to show our dedication and to say thank you to all the hard work that the ARK director, staff and volunteers perform on a daily basis.