Texas Sealife Center's mission includes:
The Texas Sealife Center is a nonprofit 501c3 organization dedicated to the rescue rehabilitation and release of coastal and aquatic wildlife. The organization was formed due to a recognized need for additional wildlife support in South Texas and the growing number of animals that are admitted to wildlife centers in the U.S. annually.
Though we are in our early development, the enthusiasm behind our cause is contagious and the momentum and public support is continuing to grow. We encourage you to become part of the movement and join the Texas Sealife Center today!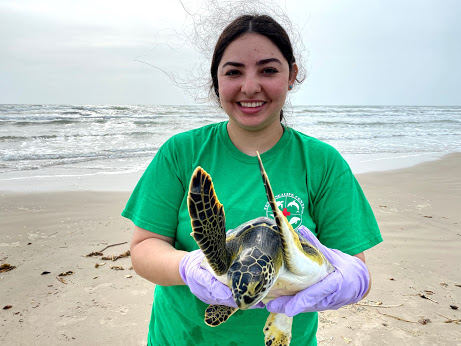 We offer sponsorship application online so you can complete them in the convenience of your own home or office. Fax us your printed and completed forms or you may bring them during your visit.
*If you do not have AdobeReader® installed on your computer, Click Here To Download.
Laurel A.
Great place to visit and a great place to support! Though small, there are lots of animals to see. Some are permanent visitors but many others are only there while being rehabilitated. Check out their Facebook page to see when they release animals back into the wild.
Alaina R.
I love what they are doing at this place. They have everything they need to rehab wildlife that are brought here. Sea turtles, hawks, snakes - even an opossum (that you can pet). So awesome!
Tammy B.
Thoroughly enjoyed our time here! This is an amazing place, with amazing staff. Our tour guide was extremely knowledgeable, and went into great detail about each of the rescues there. At $7 per adult for a tour, you can't beat it. Being a non profit organization, we know the money we spent there and the donation we left will be put to good use.
Liz M.
This was one of our favorite stops while vacationing on Padre Island. It's $5 pp they give you a tour and you get to meet the current residents. They do such great work and their all volunteers.
Mike B.
This place is great. Not only is it doing a great thing for wildlife, but the kids loved it too. The staff is awesome!
There are no upcoming events.