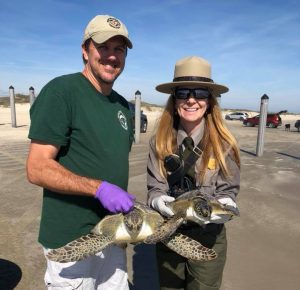 The Texas Sealife Center prides itself in having a global view of wildlife conservation and the marine environment. Partnerships with universities and other organizations and institutions dedicated to wildlife preservation are continuing to be made on a local, state, national and international level. If your organization, institution or university is interested in a collaborative effort with the Texas Sealife Center, please contact us at texassealifecenter@gmail.com
The following is a list of individuals, organizations, universities, companies, and others that support the Texas Sealife Center and its mission:
Padre Island National Seashore – Division of Sea Turtle Science & Recovery
South Texas Botanical Gardens
Loggerhead Marinelife center – turtle signs
Texas Master Naturalists – South Texas Chapter
Native Plant Society of Texas – South Texas Chapter
Jon & Susan Wood – The Raptor Project
Sharon Schmaltz – The Wildlife Center of Texas
Elizabeth Ruble and Julie Leadbetter – Ruble, Leadbetter, and Associated P.C.